Drunken Sailors
I've inherited a mini PHP application to take registrations and store them - like Google Forms (Q: "Hey Chris! Why don't you just use Google Forms?" A: Privacy laws) but run on a Waterloo Engineering faculty server. Then I realized that I know pretty much nothing about the Nexus system! Well, I know a bit. But there's no real source of information on what all you can...
andeleh: cnvandev: andeleh: Remember that time a Canadian rock band made a song about socialism and nobody gave a fuck? Oh you Americans.  Remember that time every Disney movie ever was about helping your friends and if people are in a rough spot, they're down on their luck and just need a break? No, but I remember that welfare queen Snow White squatting in community housing and living...
andeleh: Remember that time a Canadian rock band made a song about socialism and nobody gave a fuck? Oh you Americans.  Remember that time every Disney movie ever was about helping your friends and if people are in a rough spot, they're down on their luck and just need a break?
5 tags
Presidential Elections
It was pretty hilarious watching friends go off on Twitter and Facebook about the US presidential elections…y'know, the Canadian friends. I know why they get so excited - the US race has a lot more drama and there is a lot more money and power associated with the seat further south than up here - but I got curious about how Canadian politics compared to US. More importantly, I decided...
6 tags
Thunderbird
People always give me shit about loving Thunderbird, and fuck them. I always prefer desktop apps over web apps, and I think store-and-sync solutions are the way to go rather than crafting entirely new UIs in requires-a-connection HTML. What can I do with Thunderbird that I can't do using Gmail? Pay attention to five (yes, I have five) different email accounts that I'll use - I use...
4 tags
3 tags
This actually just happened.
Lara: aaaand there was one other game too actually
Lara: but i can't remember the name
Lara: it was a playstation game and you're a roided out fox or something?
Chris: roided out fox...
Lara: lol yeah it was like... bang smash brothers or something... very onematopeic
Chris: (sigh)
Chris: Super Smash Brothers
Chris: and it was for either the N64, GameCube or the Wii
Chris: and I can't fucking believe you right now
EDIT - apparently she meant Crash Bandicoot. I don't know if that makes me happier or sadder.
5 tags
On Creeps →
Thinking about this kind of stuff a lot because it keeps coming up within my friends (also because I am friends with a lot of hot, geeky girls - hell yes). Putting this up as background for something I'll write up later.
for Chris, who craves gossip part 02
andeleh: The election just happened. I think the majority winner would've been abstain had they not originally excluded that option. I don't know how this will turn out, but there'll always be grumbling no matter what.  Second Pubcrawl of the winter term (when you're back!!!) will be sponsored. Dooley's will have free pitchers alongwith free pool. Oh hot damn. That's it. I've been so busy with...
4 tags
Wooo Frosh Week
more brain dumping because oh god i just played the first few minutes of amnesia: the dark descent, and i don't want to be alone right now… tumblr, hold me. This was written also at like 2AM after frosh week. Tie Guard are like punks, they like mohawks and pink-coloured hair. I've always loved the Math faculty because they're super-into whatever it is they're...
3 tags
New FEDS By-Laws →
I love that I get a lot of my UW news from OMGUW. I'll be honest, I've run into FEDS business….maybe a few times during my four years here. A lot of the time it's because people bitch and complain about them, and then I'm reminded that we actuallyhave a student government. I recognize that they do wonderful things for the students at Waterloo - people always throw...
6 tags
ALL I DO IS EDCOM RAH RAH RAH
Dumping my brain a bit - I wrote this at like 2AM one night just shit I was thinkin' about sorry internet, I'll stop talking about EDCOM soon. It might seem like EDCOM are dicks - we're pretty aware of it, and we're really sorry that it comes out that way. We don't hold any disdain for other faculties, we don't think we're better than them and we're...
5 tags
The Myth of Frosh Week
Background: I was EDCOM during the past two Frosh Weeks at Waterloo (2011 and 2012), and before that a Huge (Dark Brown), a Big (Light Brown) and a Frosh (Light Blue). Also, if you're an incoming engineering Frosh who hasn't done Frosh Week yet, stop reading. Stop reading, Frosh. I can see your eyes moving. Stop it. I started thinking about how much I hated what Frosh Week was...
"Nobody ever wishes they slept more in college."
– A Red Bull ad. Say what you want about the source, it's true - now replace "college" with wherever you are right now.
Two Universes →
Spontenaity in Creative Apps →
Great quote on Figure in the piece, saying it "champions the idea that systems which function under a chaotic set of ambiguous possibilities are essential for creating truly unique compositions." Wish more programs did the same.
Light Table →
Damn, someone partially beat me to it. IDEs need work.
5 tags
White Hats →
Interesting story happened today - what are the responsibilities of white hats vs. grey, etc. IMO Github and Homakov did the right thing, if your concerns are being ignored and you think they're still valid, you escalate them.
7 tags
8 tags
2 tags
All I have are links →
All I have for you are links, because I am supposed to be studying for exams and not doodling. Sigh. At least I can offer you this great rant, check out this gem quote: "And then there are security questions. Please tell me, what is the difference between this: password: freedom favorite color: red And this: password: freedom red Answer: the first case gives an attacker a big hint on...
6 tags
Ivo. →
Excellent musings on what the terminal could be.
5 tags
Hard Work →
A must-read - passion for a subject breeds knowledge about it. I'll only barely learn what I don't give a shit about. fifteenandahalfblog: Yesterday, I shared an anecdote involving a school I once attended with a list. This anecdote eventually became the basis for a blog post. Traffic was fairly normal for the first few hours until it found its way onto hackernews. Then it...
10 tags
Mistakes →
All I have today are links, apparently. Paul Graham shows something cool with a startup he's funded - Stypi, a text editor that can play back what you type, including all the mistakes you made along the way. The really cool part about it is what you can get when you see how people (including yourself) type or write - in that way it's a bit of a cool feature, maybe not quite an entire...
11 tags
8 tags
A Brief Rant on the Future of Interaction Design →
An excellent rant on (OK I'm just repeating the title here) the future of interaction design, specifically aimed at this and that. The human body has so much bandwidth, and we're all obsessed with just the tip.
5 tags
The Industry →
One of the problems with large corporations on experimental interfaces.
4 tags
8 tags
Sweep
UI concept idea - "sweep." To get all of this crap off of my desk (while saving sessions, files, etc. and making sure nothing is lost) so I can start something completely new. Maybe even start me out with a blank slate - sweep to Text Editor (yeah, you heard me, vim- and emacs-heads), sweep to OneNote, sweep to Eclipse with a new Android project. Get this crap out of my way so I can...
Succinct
brocatus: valhallaisland: In Microsoft's future of productivity all jobs involve people either creating presentations or viewing presentations. Seems about right
8 tags
7 tags
9 tags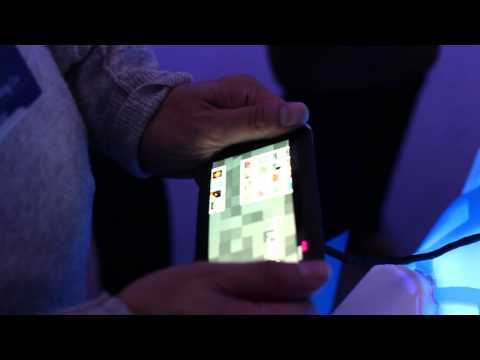 3 tags
Just noticed...
I just noticed - in my last post, I essentially came up with Scribblenauts: The Operating System. Emergent Interfaces, maybe?
5 tags
Vivek Haldar: GUI vs CLI: Operation vs Expression →
Excellent summation of the position by vivekhaldar. I disagree with his assessment of course, but the argument is excellent and I love him pointing out that GUIs are normally used for operation and limiting things within the metaphors. It makes me think. He's right, of course, GUIs are severely limited by their metaphors by their design - the folder icon tells you what you can do with it,...
Firefox just got a lot sexier. →
7 tags
Visual Terminal →
Verrrrrrrrrrrrrrrrrrrrry cool jump on the old-school Unix terminal. I've never liked it, to be honest, and I've only ever begrudgingly appreciated its selling points. I've always seen it as something that's been appreciated for all the wrong reasons, people loving it (and, for some reason, hating GUIs) because of things that it does right, and glossing over the things that...
3 tags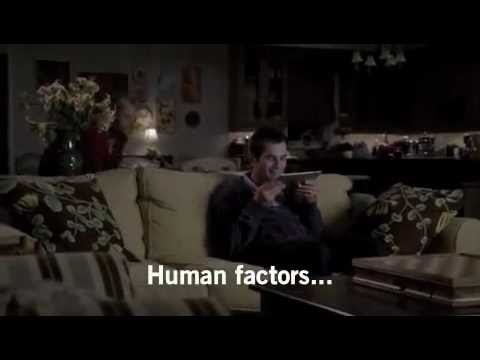 5 tags
Input →
via the always thought-provoking Andrew Cameron.
6 tags
5 tags
"(CLI vs GUI) Human beings invented symbolic language because it's simply more..."
– Very concise way of putting it. The original article is here, and the Slashdot thread offers some of the classic arguments for and against it; I won't re-hash them here. I'd be tempted to agree with the article, but it's more of an argument against the current state of GUI culture...